Earth Day 22 April 2022
17th March, 2022
Earth Day is the day to TAKE ACTION not just because you care about the natural world, but because we all live on it. Every one of us needs a healthy Earth to support our jobs, livelihoods, health & survival, and happiness. A healthy planet is not an option — it is a necessity.
The Earth Day 2022 Theme is Invest In Our Planet. What Will You Do? There are numerous Earth Day events and activities that individuals and organizations can participate in to make a difference.
As individuals, we have the simple yet effective power to make our voices heard through our choices, our civic actions, and our personal interactions. What each of us does, and how we do it, has a huge ripple effect on our ecosystems, and on the pace of corporate and government action.


PERTH AND KINROSS CITIZENS CAN COLLECTIVELY TAKE ACTION BY JOINING THE FOLLOWING PROJECTS.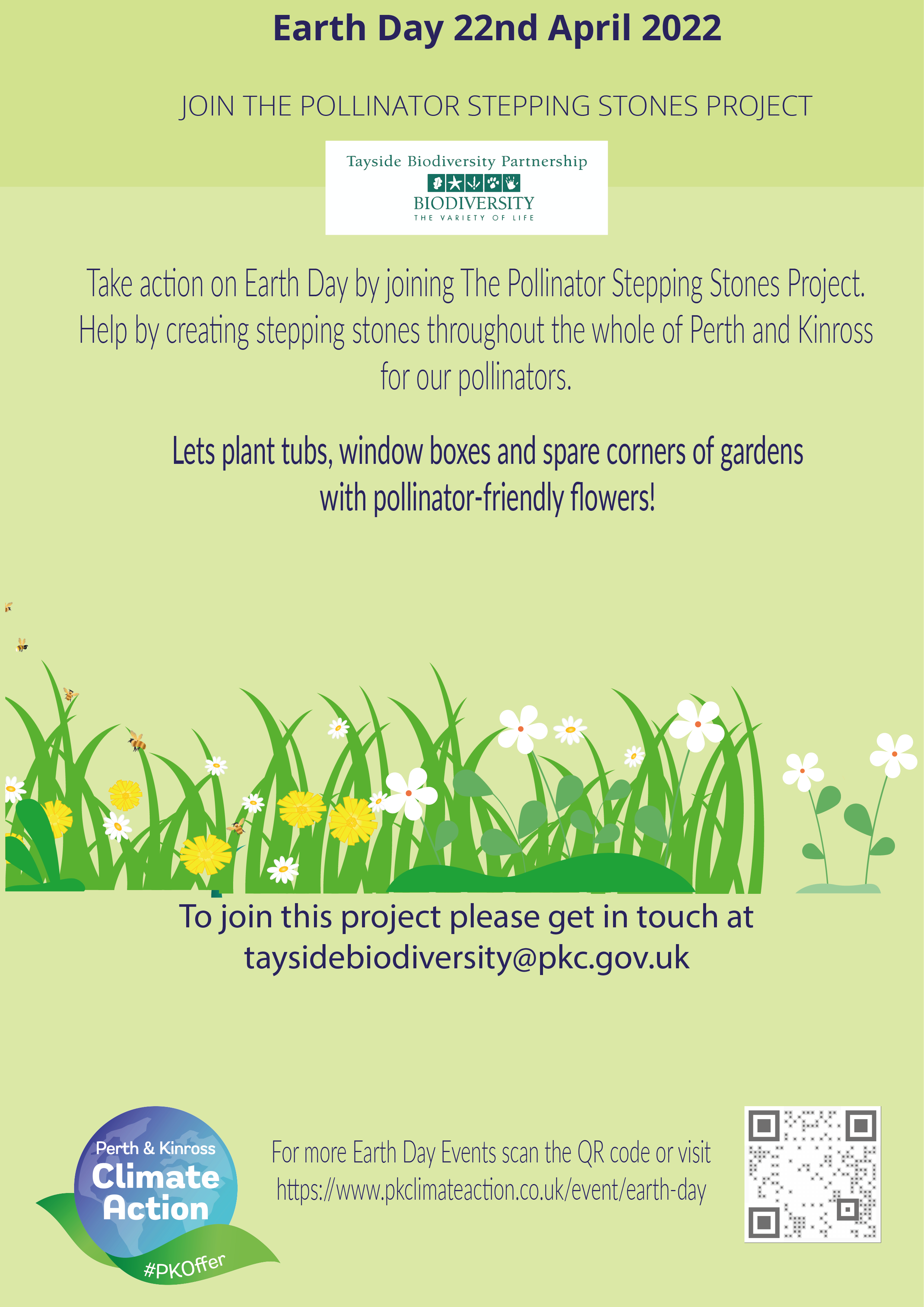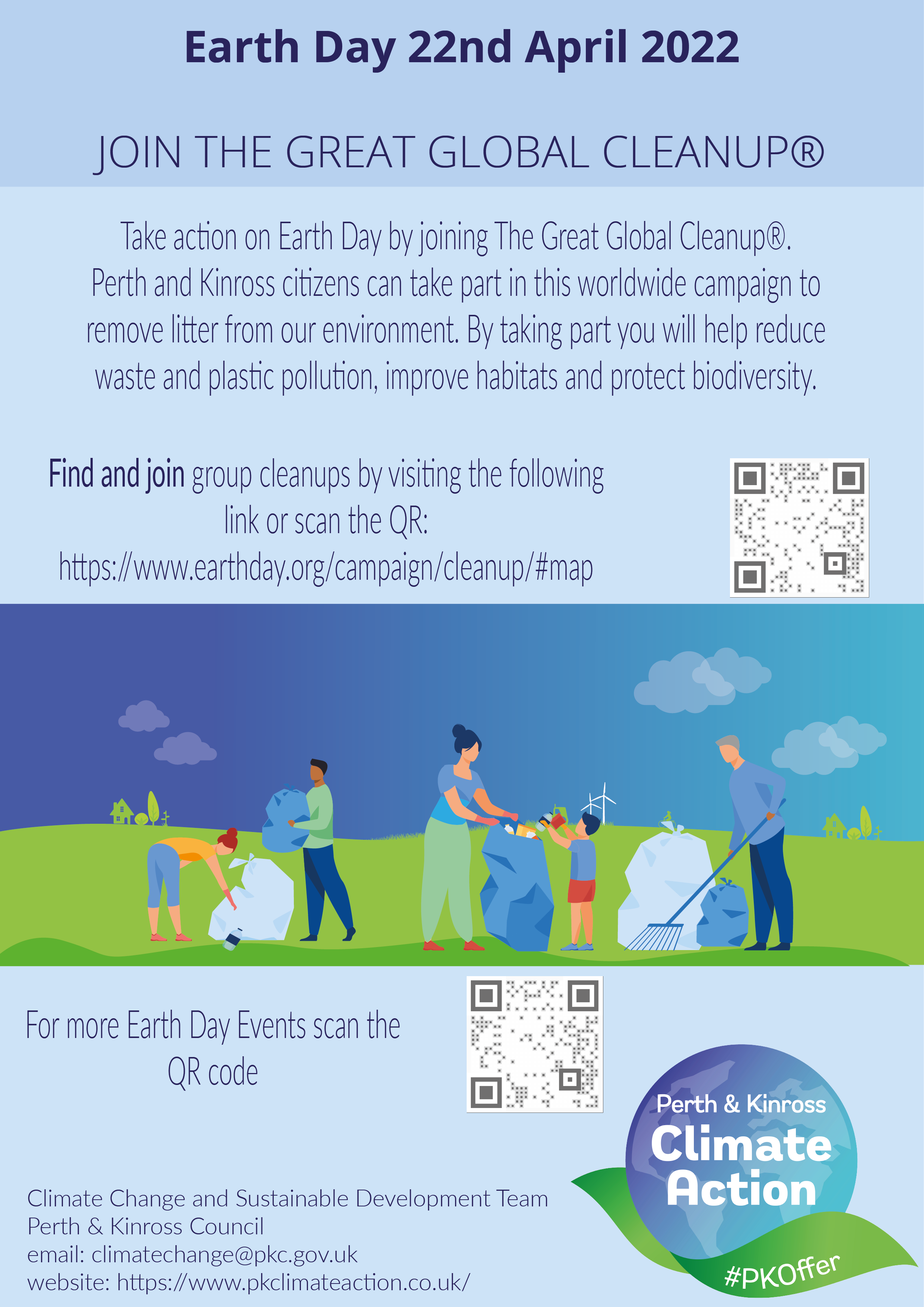 Other Blogs
Investing In Communities Fund
7th June, 2022
Fund for community organisations which they can bid into for revenue support for 3 years. The Inves ...